Unveiled last September, the Apple Watch Ultra is a very durable and powerful Apple Watch. One of the first scenes shown during the livestream announcement was of the Apple Watch Ultra dropping into the water. The display showed the ambient water temperature and depth level in feet. Apple announces Oceanic+ for the Watch Ultra that makes it a dive computer.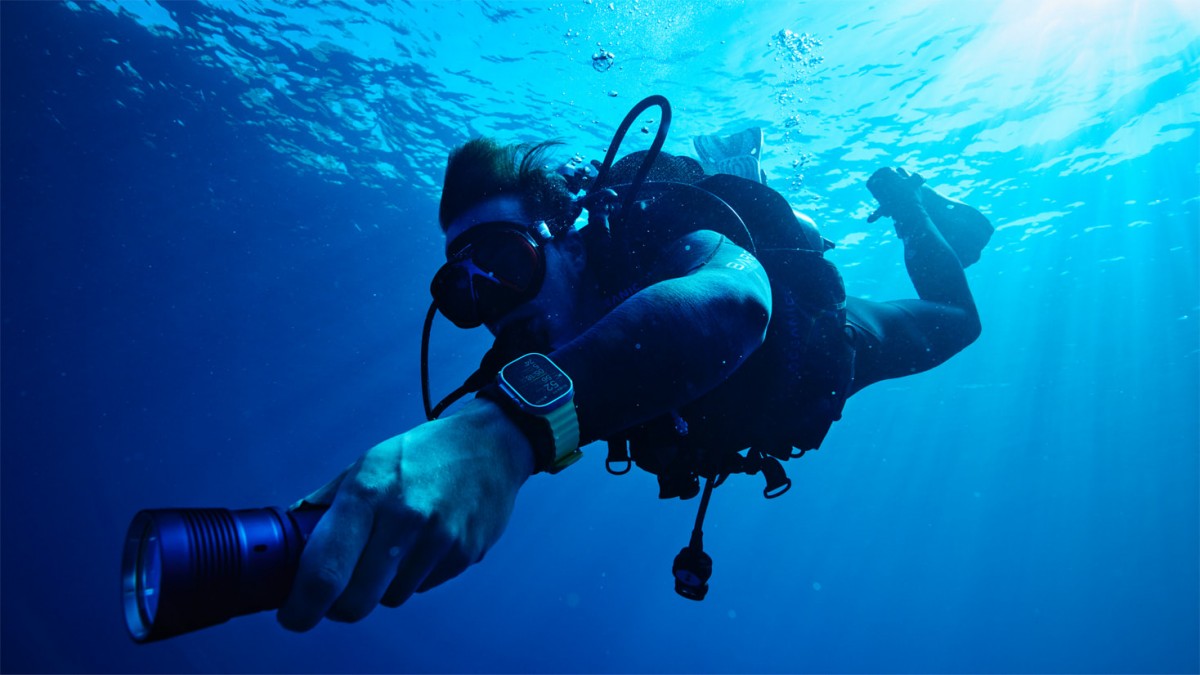 Source: Apple
Oceanic+ was designed by Huish Outdoors in collaboration with Apple and gives the wearer access to a lot of information relevant to divers. Apple Watch Ultra can be submerged to a depth of 40 meters (130 feet) and uses a depth gauge and water temperature sensors to collect additional data.
The app will display a warning to divers if they are going down or up too fast and will show the estimated time it will take to return to the surface. The app will also allow divers to determine the compass direction while diving. There is also a chart that takes into account the tides, temperature, visibility and currents before you go diving. A watch face complication can show the wearer no-fly time, surface time, among other things.
Oceanic+ will use the Taptic Engine and Apple Watch's large, bright display to notify the diver of any important information during a dive session. Although there is a limited free version of the app, you can unlock the full app for $5 per day, $10 per month, or $80 per year. A family license for the app can also be purchased for $130 per year. Oceanic+ requires an Apple Watch Ultra running WatchOS 9.1 and paired with an iPhone 8 or later on iOS 16.1