The Samsung Galaxy M04 has been doing the rounds in debunking rumors since the summer, when a prototype was spotted in a benchmark database. A couple of days ago, the upcoming model was listed in the Google Play Console, which generally indicates that the launch is rather close.
Today, we got a rumored confirmation of its launch in India, along with the fact that it will be priced under INR 10,000. In fact, if the leaked promotional image that you can see below is anything to go by, expect the Galaxy M04 to start at a maximum of INR 8,999.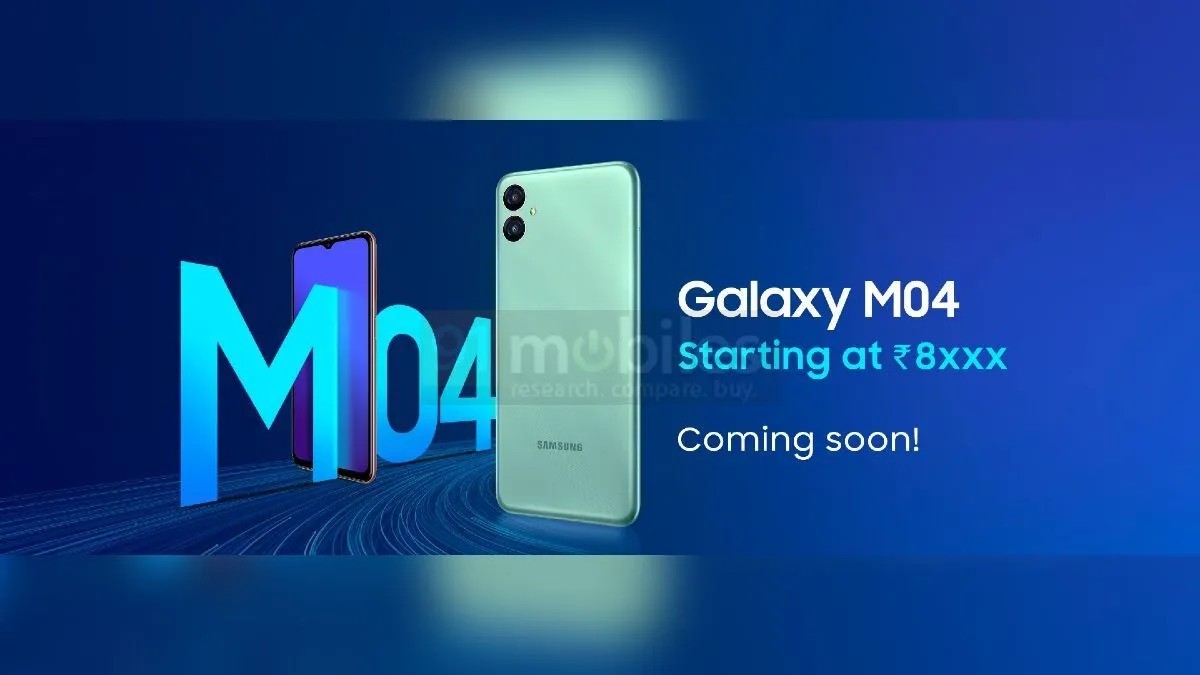 As you can see, the phone has two camera sensors on the back, and a waterdrop notch on the front to house the selfie snapper. According to another leaked promotional image, it will have a whopping 8GB of RAM in its higher version, though this may only add expandable RAM to the actual top amount, which will start at just 3GB, according to the listing. Google Play console. .
Speaking of which, seeing the M04 has already confirmed that this device is powered by MediaTek's entry-level Helio G35 chipset, which means it'll also max out on a 4G LTE connection, not 5G here.
The console listed it as running Android 12, which unfortunately may be the version it launches with, despite the fact that Android 13 has been out for a while now. The screen has a resolution of 720 x 1600, and the phone has a fingerprint sensor built into the power button on the right side.