Some high-profile product launches in China will be delayed. The reason is the death of Jiang Zemin – the former General Secretary of the Communist Party of China. Xiaomi, Huawei, iQOO, and MediaTek have confirmed that they will postpone the launch of their products in the coming days with official statements on their Weibo accounts.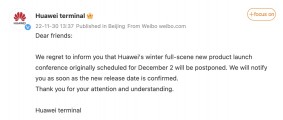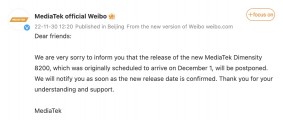 Official data from Xiaomi, Huawei, iQOO and MediaTek (machine translated)
The Xiaomi 13 series was supposed to debut tomorrow alongside MIUI 14 and a host of other Xiaomi devices. Huawei was supposed to launch a pair of new smartwatches on Friday. The iQOO 11 and iQOO Neo7 SE series were to go official on Friday, December 2 with the debut of MediaTek's Dimensity 8200 chipset. We will be on the lookout for more information about the upcoming smartphones and their scheduled release dates.